NOOBY FREEWEBS SITE IS ONLINE EQUIPPED WITH XAT CHAT! CLICK HERE


I'm gunna bring up my server again in about 2 weeks... if anyone would like to join, go to the website and register. You'll be granted a special 5k stat item of your choice. There's going to be tons of customs including a custom system which is a secret right now, but it's well worth waiting for. I'm coding so you can expect absolute awesomeness. The server's already 85% ready for public launch, so this is the last chance to get your beta item and special access to other stuff.

LOVE YOU GUYS. -Eve

PS. We do need a GFX artist and possibly a couple GM positions will be open soon, so be early.


Dont knwo if youll get this or not Eevee, but Ive been trying to redownload and open up Hamachi forevs but it wont let me so I couldnt get on the Hamachi network, I didnt leave so dont think that I am just unable to get into the Hamachi :s
Alpha Member





Posts

: 445


Mesarz

: 424


Join date

: 2010-11-28


Age

: 23


Location

: Canada, Ontario, Ottawa



Wakka wakka. I saw PhatCookies just now in the Xat... I'm Curiousity in XAT by the way.
Someone call mist is on the xat too..
Serge is that you?? O.o?
_________________
Rex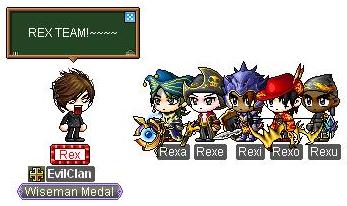 Moderator





Posts

: 187


Mesarz

: 207


Join date

: 2010-12-12


Age

: 27


Location

: Singapore



no one's ever on evee )':
Donor





Posts

: 132


Mesarz

: 106


Join date

: 2011-01-24



phatkookiez wrote:no one's ever on evee )':
Give it time.

---
Permissions in this forum:
You
cannot
reply to topics in this forum